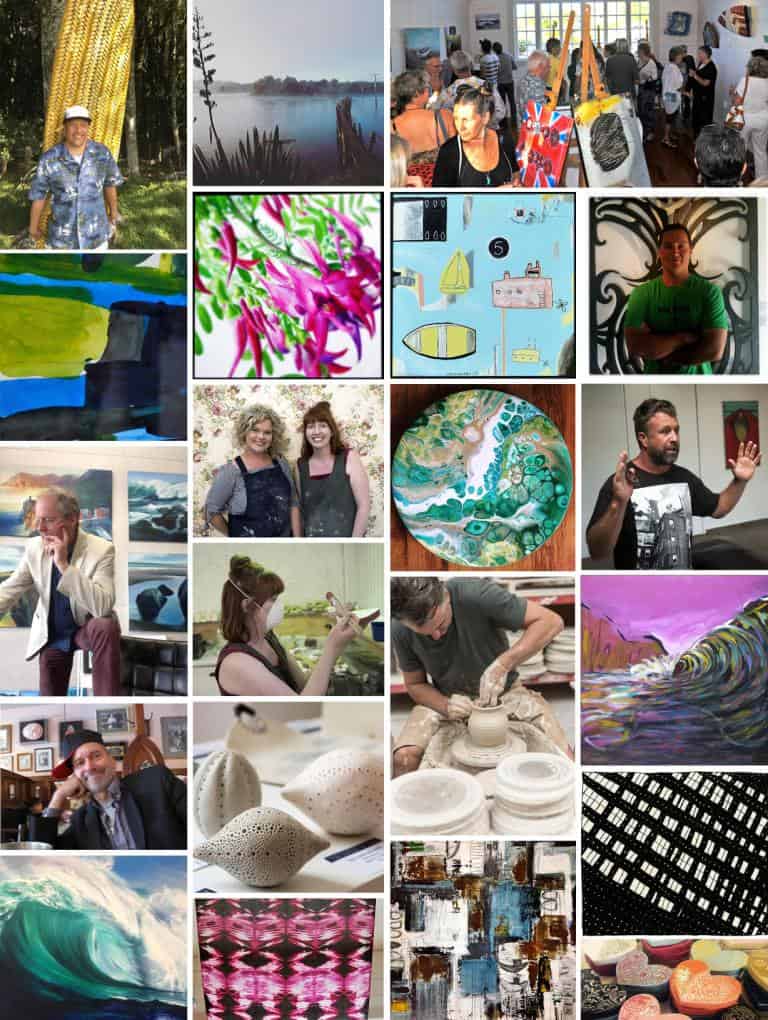 As well as the Raglan Arts Weekend event, participating artists are included in the Raglan Arts Guide. We encourage you to contact our artists at any time during the year to arrange a time to visit. Most studios do not have EFTPOS facilities so in case you might want to purchase something it would be wise to have cash.  Cash can be obtained from the two ATMs in Bow St, Raglan, which are shown on our Town Map.
Copies of the Raglan Arts Guide are available all year round at the Raglan i-SITE (15 Wainui Rd) and the Raglan Old School Arts Centre (5 Stewart St). Prior to the Arts Weekend copies are available at Raglan cafes and galleries and other locations around the Waikato.
Please phone ahead if you are visiting a studio outside of the Raglan Arts Weekend times.