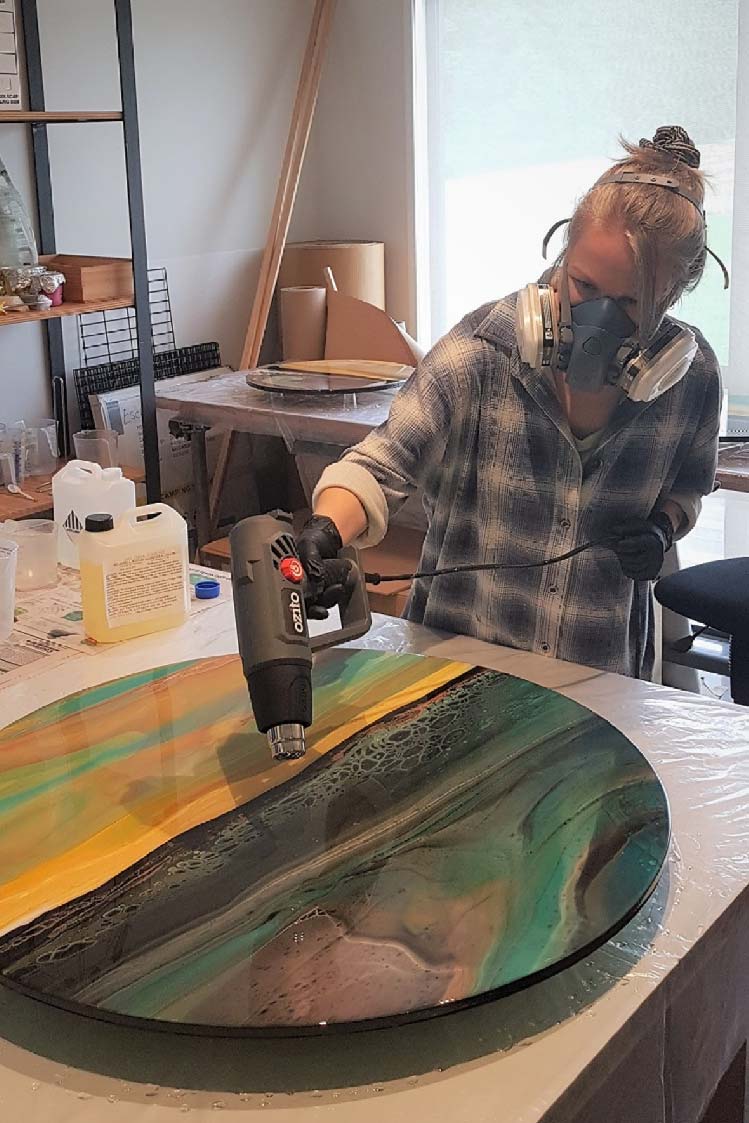 Toni's life has been full of creative endeavours but it wasn't until 2015 that she began painting seriously. A full-time artist since 2019, she now works predominantly in acrylic, metallic pigments and resin to create flowing, abstract seascapes and landscapes capturing the mystical light of dusk and dawn. 
Working in the style of Magical Realism, Toni aims to bring a New Zealand flavour to this art movement by presenting objects of reality within a magical context; adding detail to draw focus to the everyday but expressed within fantastical dream-like landscapes. Beginning with a concept she is led by the flow of the paint itself – guiding the direction with intuitive 'action' painting, then adding or removing elements with additional paint, palette knife or brushwork. 
"I can control the colours and movement of the paint but ultimately it will blend in a different way each time, resulting in an embodiment of balance and a truly unique piece that can never be replicated".
Toni has taken part in the Raglan Arts Weekend since 2017 and shown her work in numerous exhibitions and regional art shows. Her paintings can be found in the homes of collectors and art lovers in NZ and internationally.