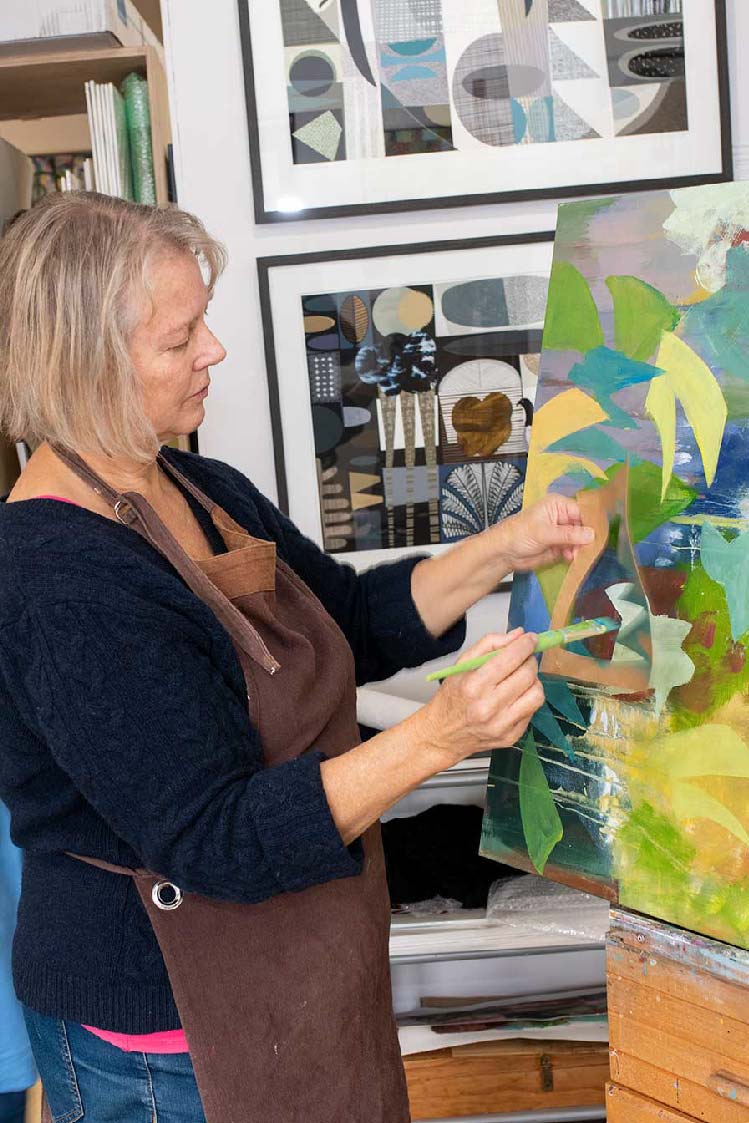 Jane Galloway is an Elam graduate whose creativity encompasses a range of styles and media-abstract painting, portraits, landscapes and prints inspired by the history of art and furnishing design.
Jane has held solo painting shows almost every year since 2000. She is
currently putting aside her detailed landscapes to focus on her abstract
painting and print designs. She now paints at Artists at Work Studios
& Gallery in Wainui Road, Raglan, where her work can be viewed
year round.
Jane is having a final print sale of her landscape reproductions and
graphic prints over the Arts Weekend. These prints remain sought after in
galleries but this is a way to show her gratitude for the support she has
received from loyal clients over the past 2 decades.
Keep up to date with Jane's latest abstract paintings at www.janegallowayartist.com