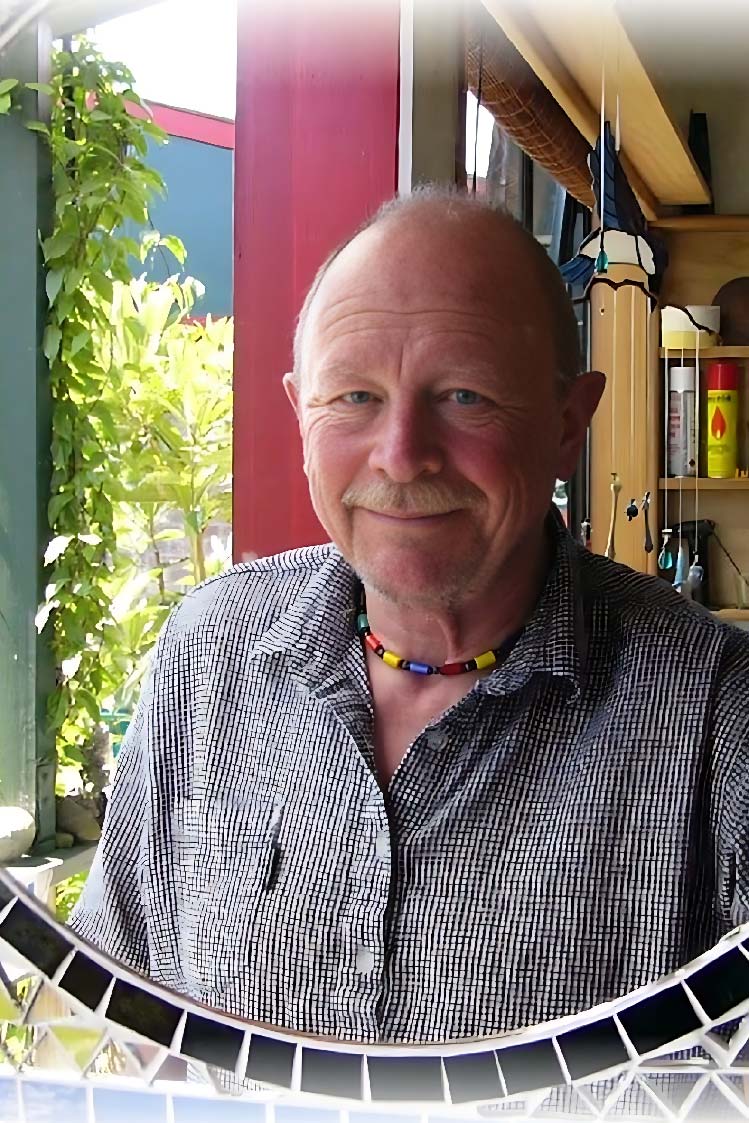 HEART BEADS & ELVEN BLADES
Hot Glass & Cool Knives–Art & Craft made by Rossi & Peter.
Handmade glass & silver jewellery and Damascus steel Chef's knives from our studio and workshop in Moonlight Bay, Raglan. For all our lives we have been interested and creative in Art & Craft and have worked with ceramics, silk, native wood, leadlighting, Tiffany glass, painting, collages and photography.
About Rossi – Heart Beads: In my studio I am creating jewellery from our handmade glass objects, beads and pendants. On an oxygen/LPG-fired torch we use "Vetro di Murano"(Murano Glass from Venice/Italy) to make intricate and beautiful items of glass-art. From those and combined with Sterling silver I create unique necklaces, bracelets, rings, brooches and pendants.
About Peter – Elven Blades: Making knives is my hobby, as is cooking-so guess why I make Chef's knives? I love the challenge that comes with each blade and I still have not decided yet what is the more satisfying element of this work: drafting the design, then making the blade and working with hand forged Damascus steel and solid brass or creating handles, scabbards and gift boxes from NZ native timber.