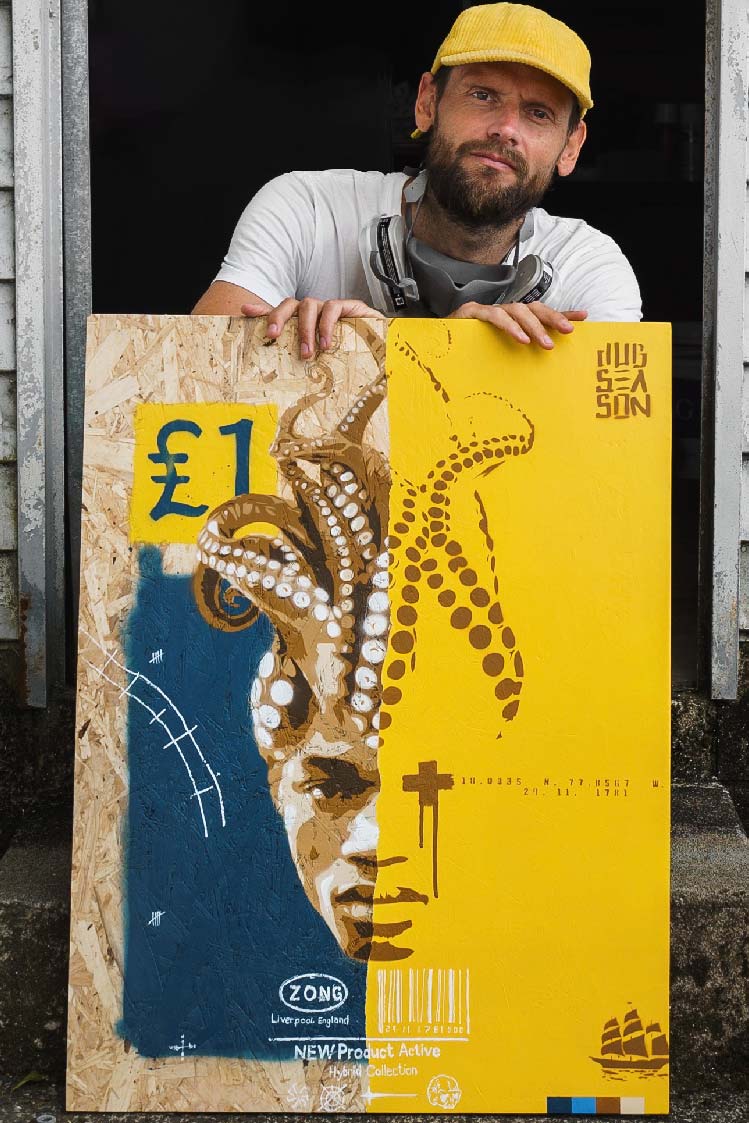 Shortydubs is an urban, contemporary artist currently based in Raglan. His unique style combines street art and pop art with elements of brutalist design and storytelling. Shortydubs' works often feature bold colours, and characters, and explore themes of human value and experience from historical events.
Shortydubs' creative process is centred around his complex stencils, and mixed media on textured canvases, remnants of weathered city walls covered in graffiti and gig posters. His compelling imagery and technique have gained worldwide attention, with videos of his process attracting millions of viewers on social media platforms.
Shortydubs seeks to inspire viewers to engage with their imaginations and creativity through his art.