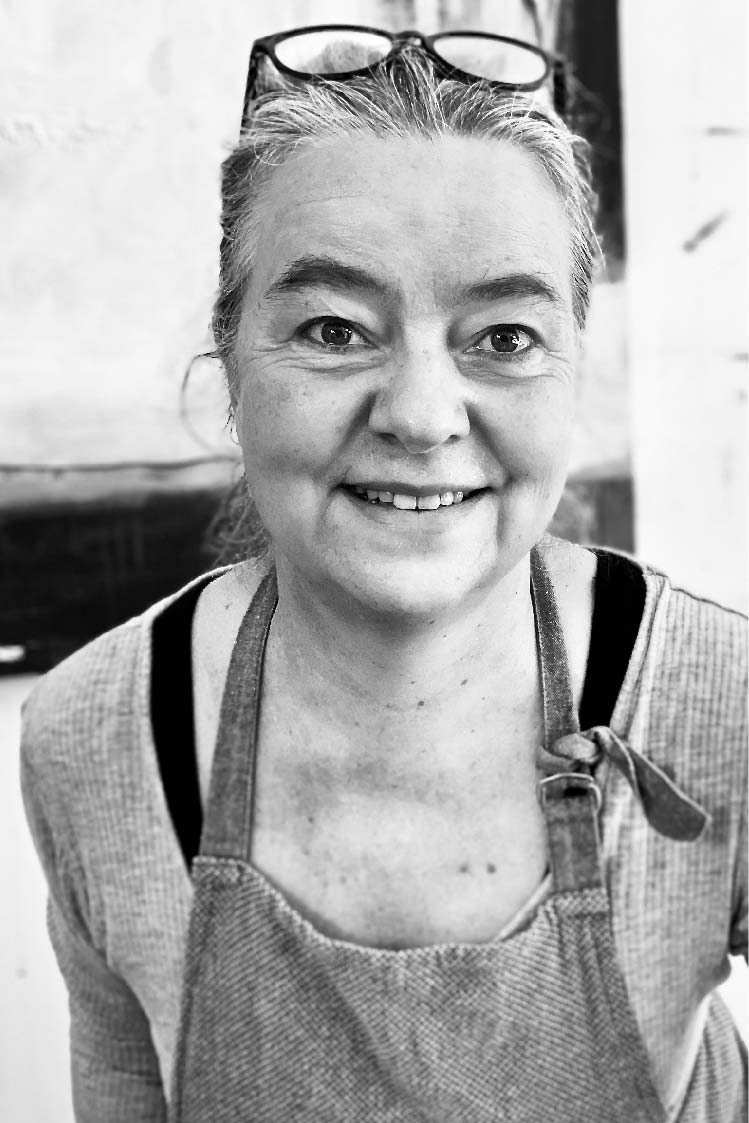 It has been almost 10 years since Claudia started painting full time. The abstract landscapes of earlier days have over time evolved into work that is more introspective and contemplative and maybe more abstract.
The studio is a happy construction site. Working on several canvases at a time, Claudia feels like an explorer and loves building layers by painting and drawing, scraping back and adding more. In the process the artist discovers new tools and pieces of herself. Painting feels like a passage through time and existence. A minimalist mindset is represented in the use of reduced colour palettes. Her inquiry is a reflection of the connection between human and nature portrayed as shapes, lines and layers. They each tell their own stories. In an attempt to find the delicate balance of what works and what doesn't these may get smudged and obliterated or covered with drippy paint. Eventually artworks evolve in simple compositions.
Her paintings are in numerous private collections around the globe.