Our Raglan Arts Guide has a map to help you navigate the Raglan Arts Weekend, and plan your self-guided tour. Please refer to our Artists Page to see changes to studio locations and addresses due to the two event postponements. 
You can pick up a copy of our Raglan Arts Guide at the Raglan Old School Arts Centre, at the i-hub in Raglan, or from several galleries, design stores and art establishments across the North Island. Please contact us if you require a copy to be posted to you.
Alternatively, you can download the map here.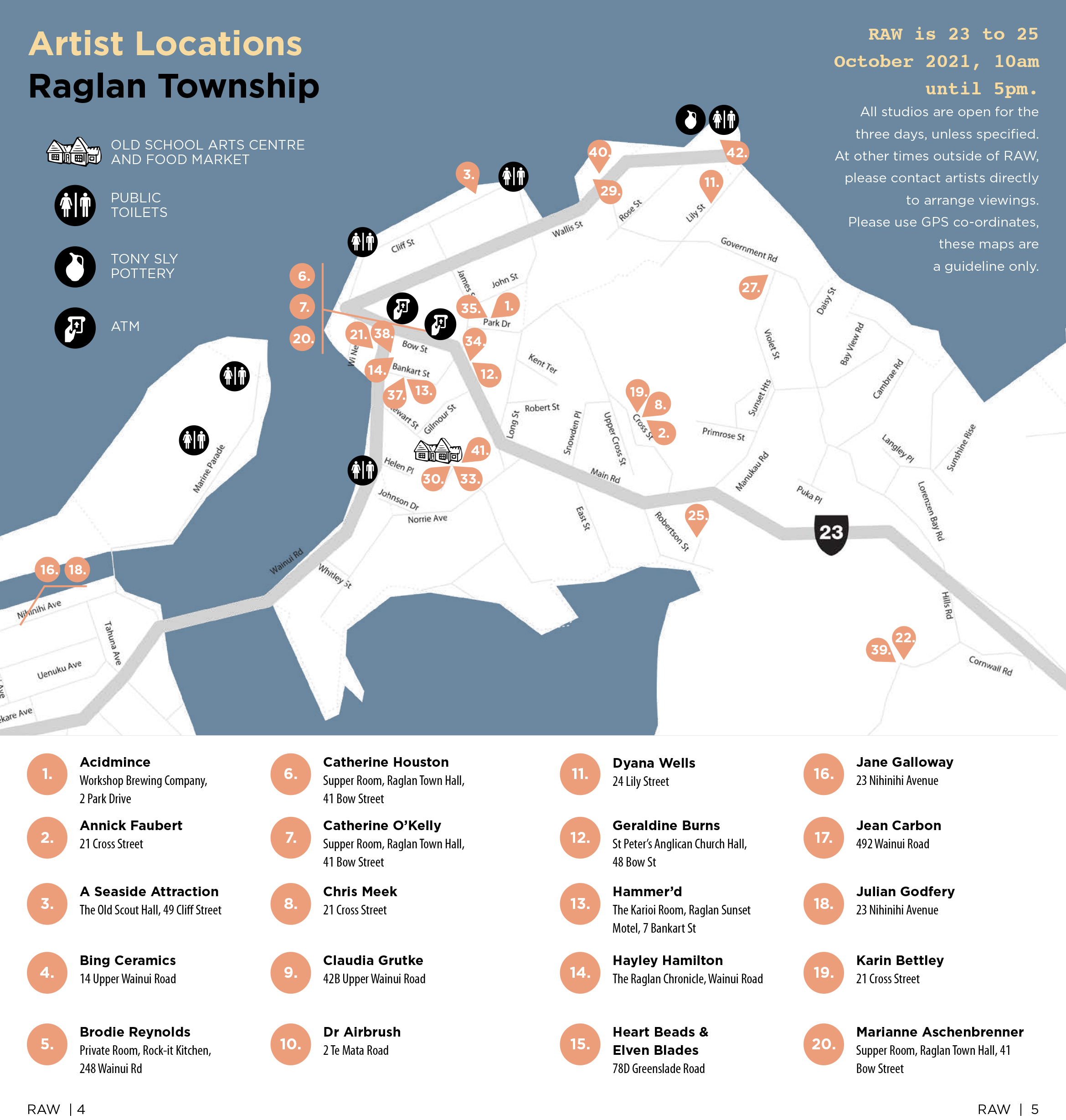 [dt_default_button link="url:https%3A%2F%2Fwww.raglanartsweekend.nz%2Fwp-content%2Fuploads%2F2021%2F09%2FRAW-Maps-together.pdf|target:_blank" size="medium" button_alignment="btn_center" icon_type="picker" icon_picker="dt-icon-the7-download"]DOWNLOAD MAP[/dt_default_button]