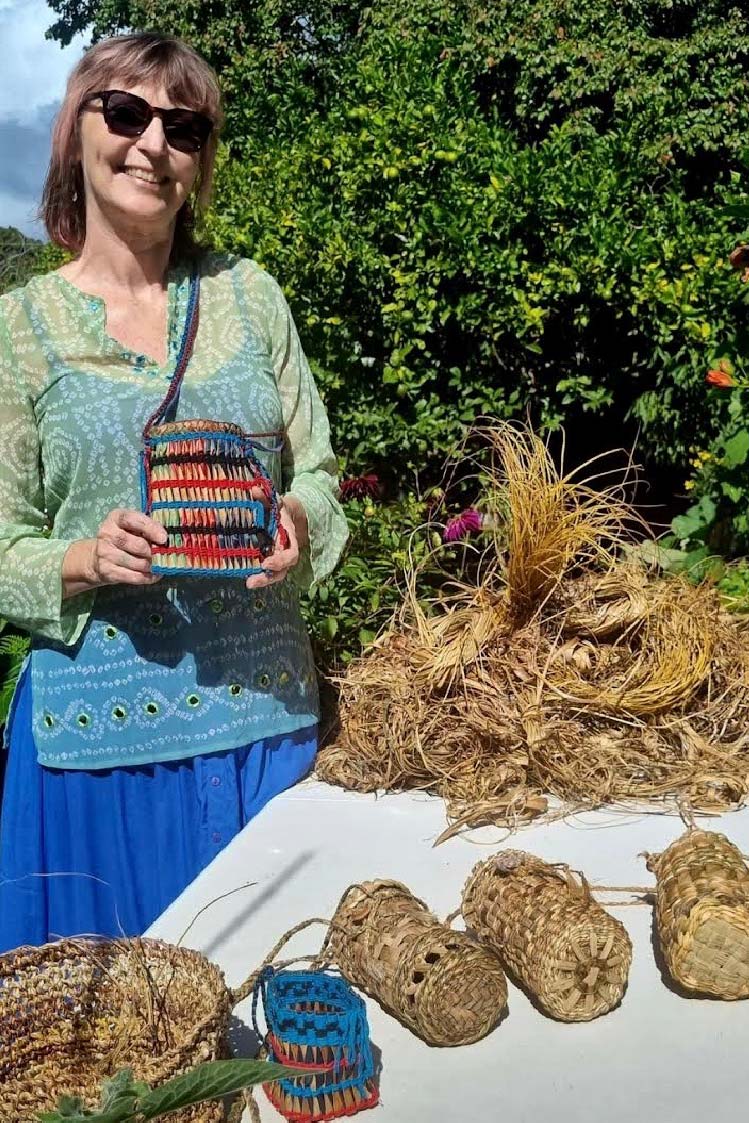 MARIANNE ASCHENBRENNER/WOVEN.NZ
Since February 2019 I have lived in Whaingaroa (Raglan).
Originally coming from Germany in the late 80's, I fell in love with the wild and magical beauty of Aotearoa New Zealand.
I started weaving while I lived up North and was taught by my master teacher Elke Radewald. I attended a Weaving Waananga at Pa Te Aroha Marae in Whirinaki, Hokianga in 2013.
Since learning to weave it has become my passion. Working with harakeke has taught me about designs, patterns, working with geometry to create items that exhibit a balance and harmony. It has also taught me more about myself as a person, and it has sparked my interest in learning about Māori cultural practices (tikanga) and the language (te reo).
My creations are inspired by nature, the seasons and Māori legends.
I have previously exhibited my works in the Glencairn Garden Store and Eyespy Shop in Waipu, as well as Waipu markets.
In 2015 I exhibited my works at the Arataki Visitor Centre, in the Waitakere Ranges and Titirangi market. In June 2018 I entered the Raglan Art to Wear event with my flax dress and I came second in the Kaitiakitanga category. The last three years I was part of the Raglan Arts Weekend and featured in The New Zealand Artist Magazine May/June 2019 edition.
Presently my work can be found at MADE Gallery, 24 Bow Street.
I offer weaving workshops by appointment.