Raglan is known for its creativity and artistic flair, and you'll be spoilt for choice when you're in town for RAW, or at any other point during the year. RAW would not be possible without the generous support from the businesses listed here on this page. Pay it forward and pop into these Raglan gems to show your support for them too!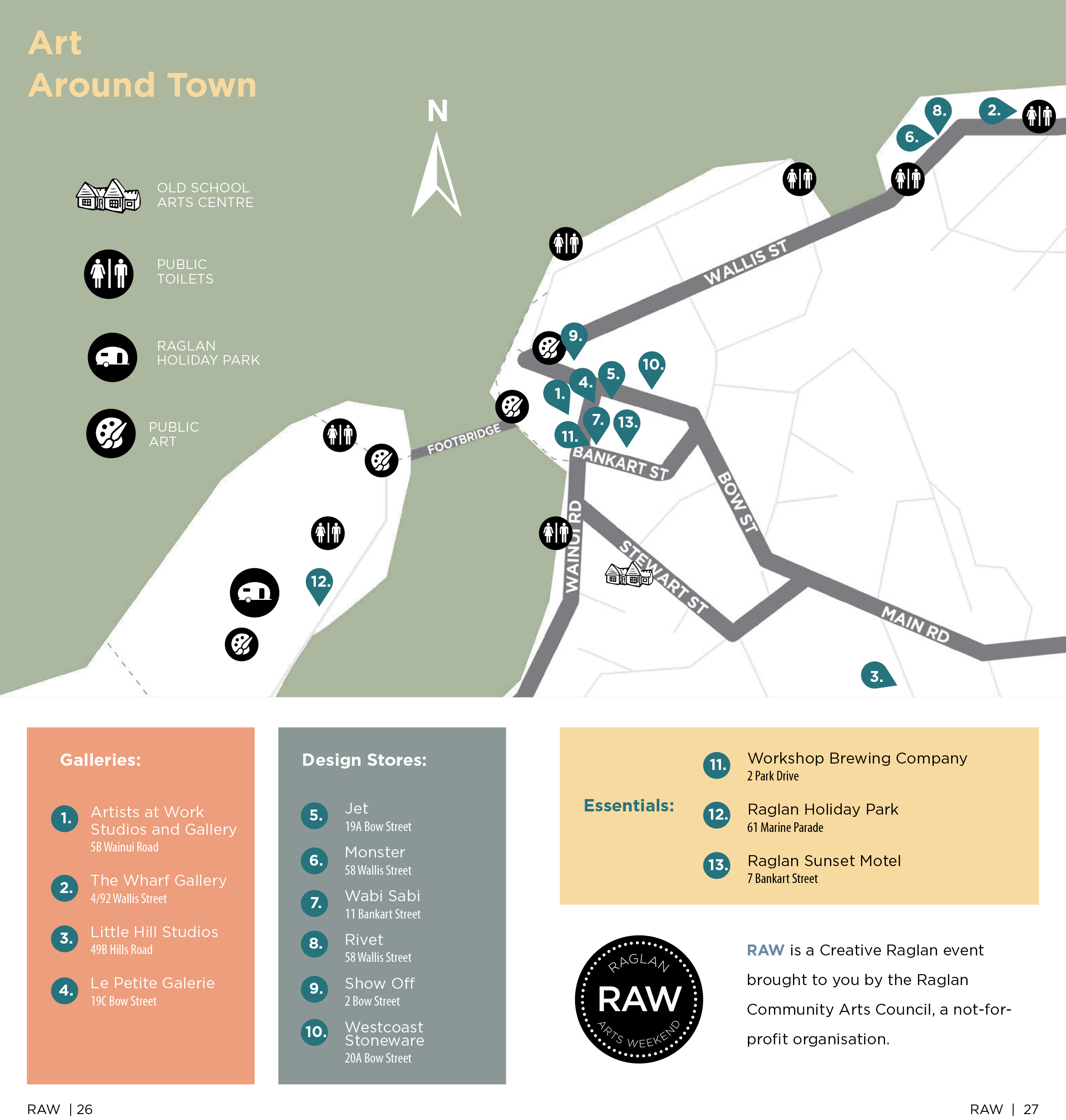 Tony Sly's warehouse workshop is a definite 'must' on the visit list for its beautiful Wharf location and top quality pottery. Tony's superb craftmanship with clay is well known and he has become one of NZ's best loved potters. 
If you only have an hour or two in Raglan, make sure you visit our four art galleries, showcasing a wide range of both local and NZ artworks from emerging and established artists. From high end contemporary art spaces, through to combined studio/gallery locations, as well as a central guest gallery for hire, our little town has it all covered.
If you're in need of a comfy place to stay, or to stock up on some local brews amidst your art shopping, look no further than this section! Our team at Raglan Shuttle can also bring you home safely at the end of the night, or even take you to visit our art studios over the Raglan Arts Weekend, just give them a call.
.