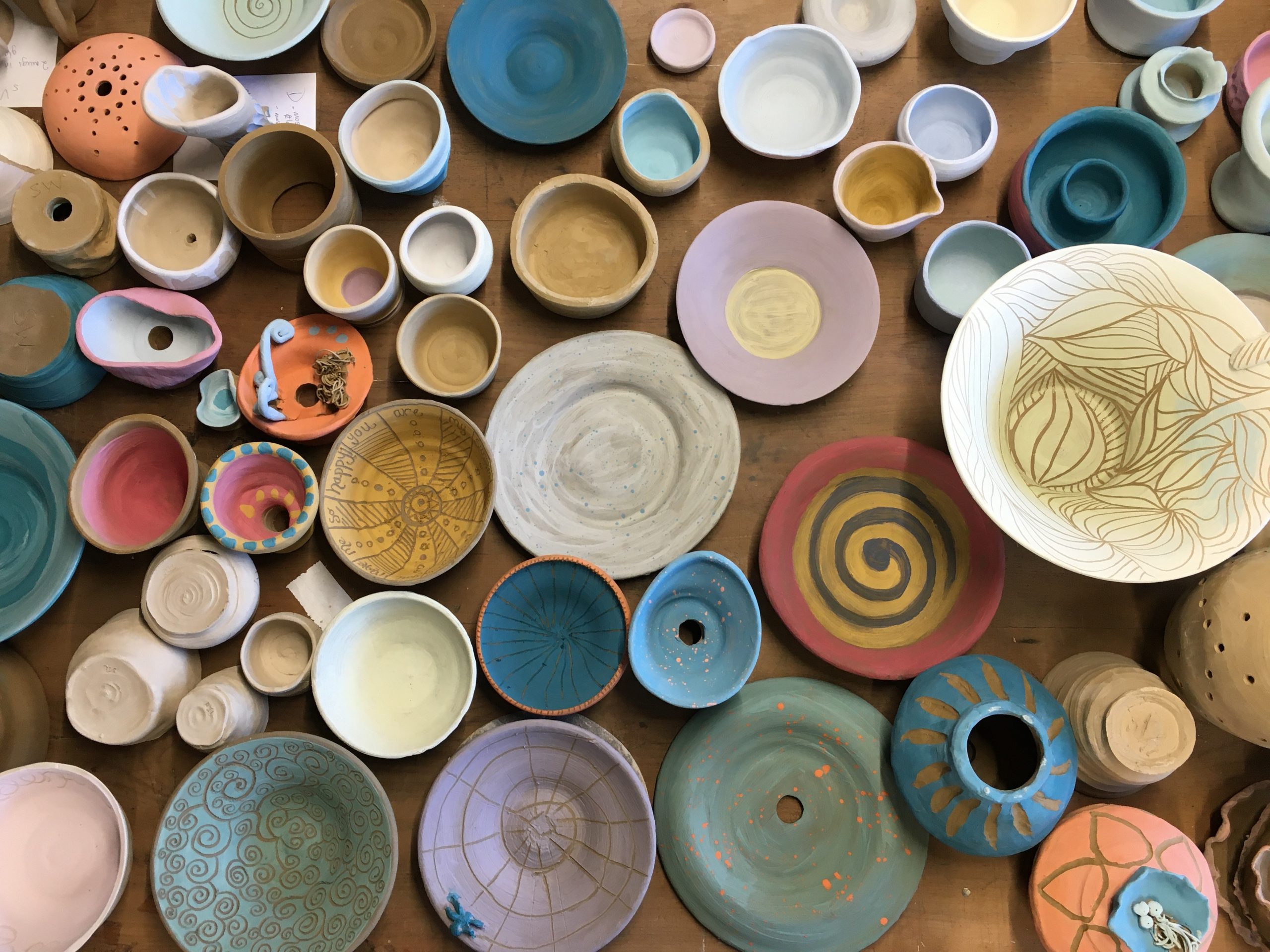 THE RAGLAN COMMUNITY CLAY SHED
Meet the makers, the creators, the fun-loving crew of the Raglan Community Clay Shed.
The Clay Shed is located at the back of the Old School Arts Centre in our purpose-built Whare Uku and has over 100 active members. 
No matter if you are into collecting art or just clay-curious, we welcome your visit. Appreciate the diversity and quality of the work on display. We like to play with fire to produce an amazing rainbow of ceramic arts: from large sculptures and objets d'art to functional pieces of all sizes, using hand-building techniques as well as wheel work. We create works which are unique and outside the box, appealing to all tastes.
The creative volume of work displayed in the working studio during the Raglan Arts Weekend represents the free-spirited vibe of the Raglan Clay Community.