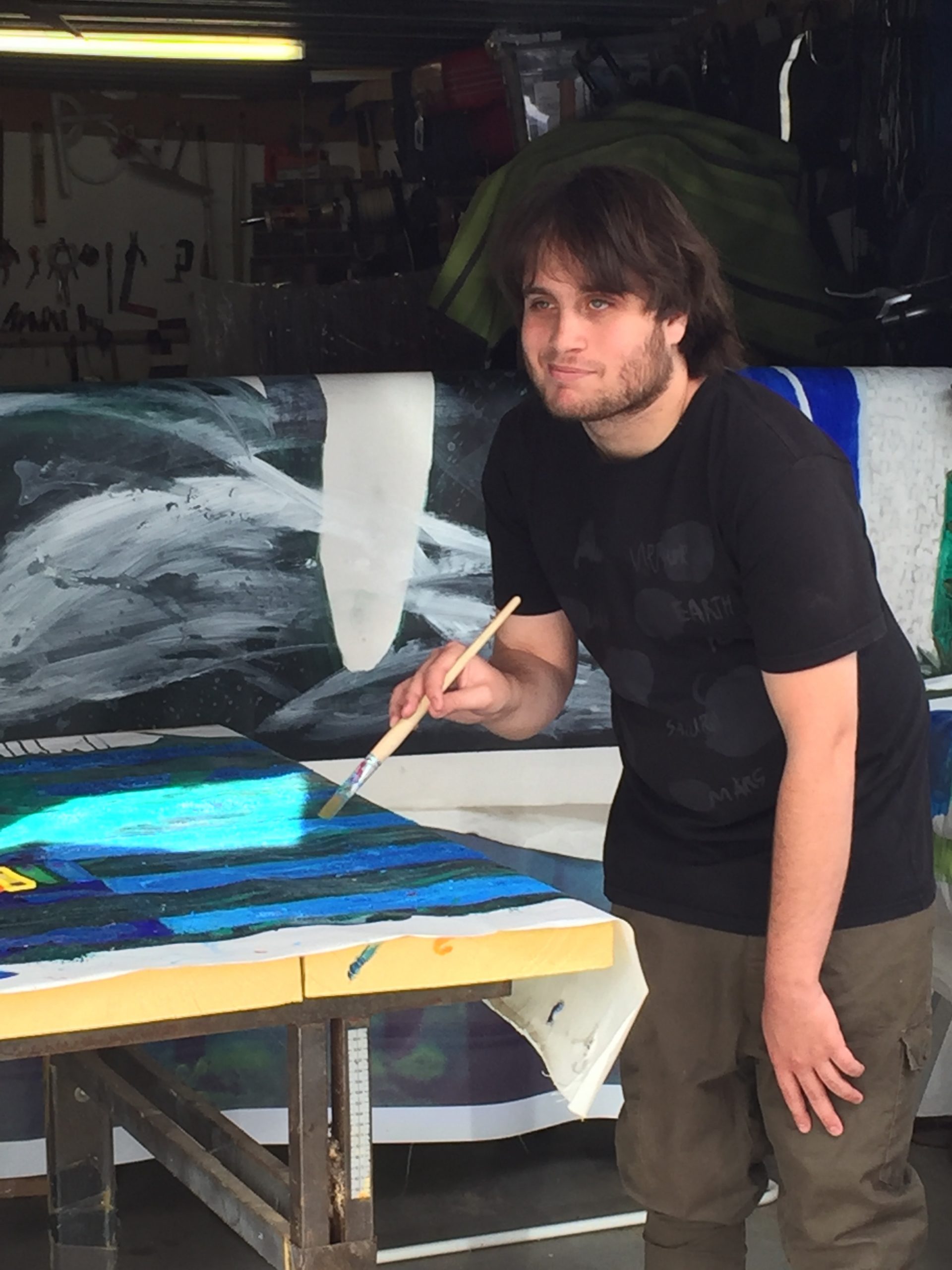 Yaniv is a young New Zealand artist from the small coastal town of Raglan. His work centres on his great passion for environmental and social issues and this has been reflected in his artworks.
People identify with Yaniv's paintings in ways that are new to them. Yaniv goes against the norms when it comes to connecting and interacting with his artworks and invites his viewers to use all of their senses to experience his art. This allows people to feel his artworks have been created especially for them and express their story. Others connect strongly with issues prevalent in his work: the problems humanity faces with global warming, affordable and warm housing and environmental sustainability. 
Being awarded over 18 awards, participating in more than 40 exhibitions and having sold in excess of 180 paintings, Yaniv is far from finished.