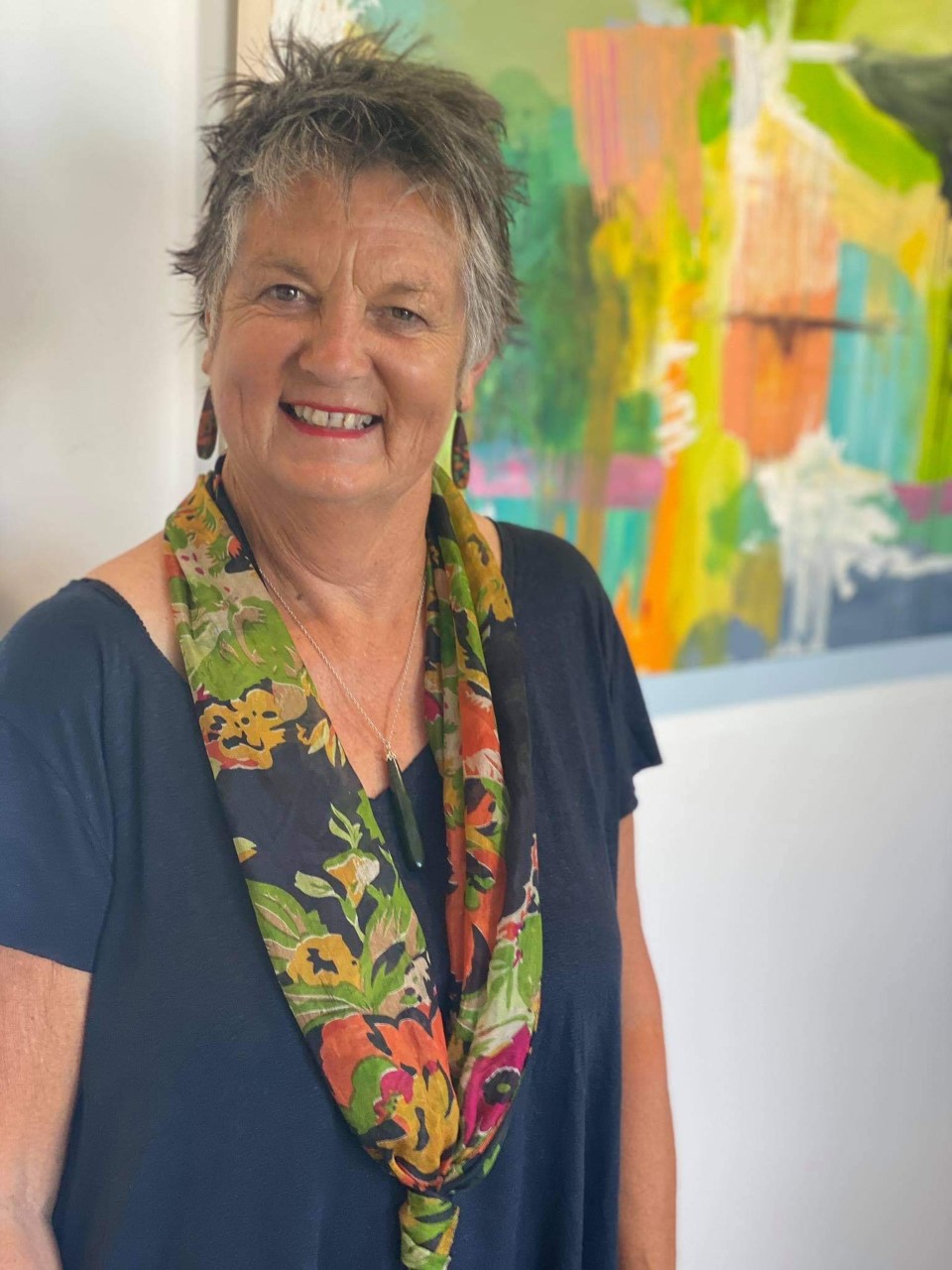 I tend to work in a series of paintings, on a particular subject matter that might be influencing me at the time. My inspiration can vary from my coastal views of Raglan, my vast garden and the interaction of structures on the surrounding landscape. My intention is to convey a sense of place in a semi-abstact interpretation using bold colour and the intergration of my own photograps in the form of collage. There is always a little bit of story telling in each painting.
 My preferred medium is acrylic paint for the quick drying properties. Charcoal and pastel are used to map out a composition in the early stages. I like to explore different techniques such as layering, scratching or scraping back paint to create textural detail and a patina that shows a history of reworked ideas.
I innitially work from photographs and sketches, however, I am never sure where the process will take me. I will often reach a point, when the painting is not working for me, this presents a challenge in which I am determined to resolve.