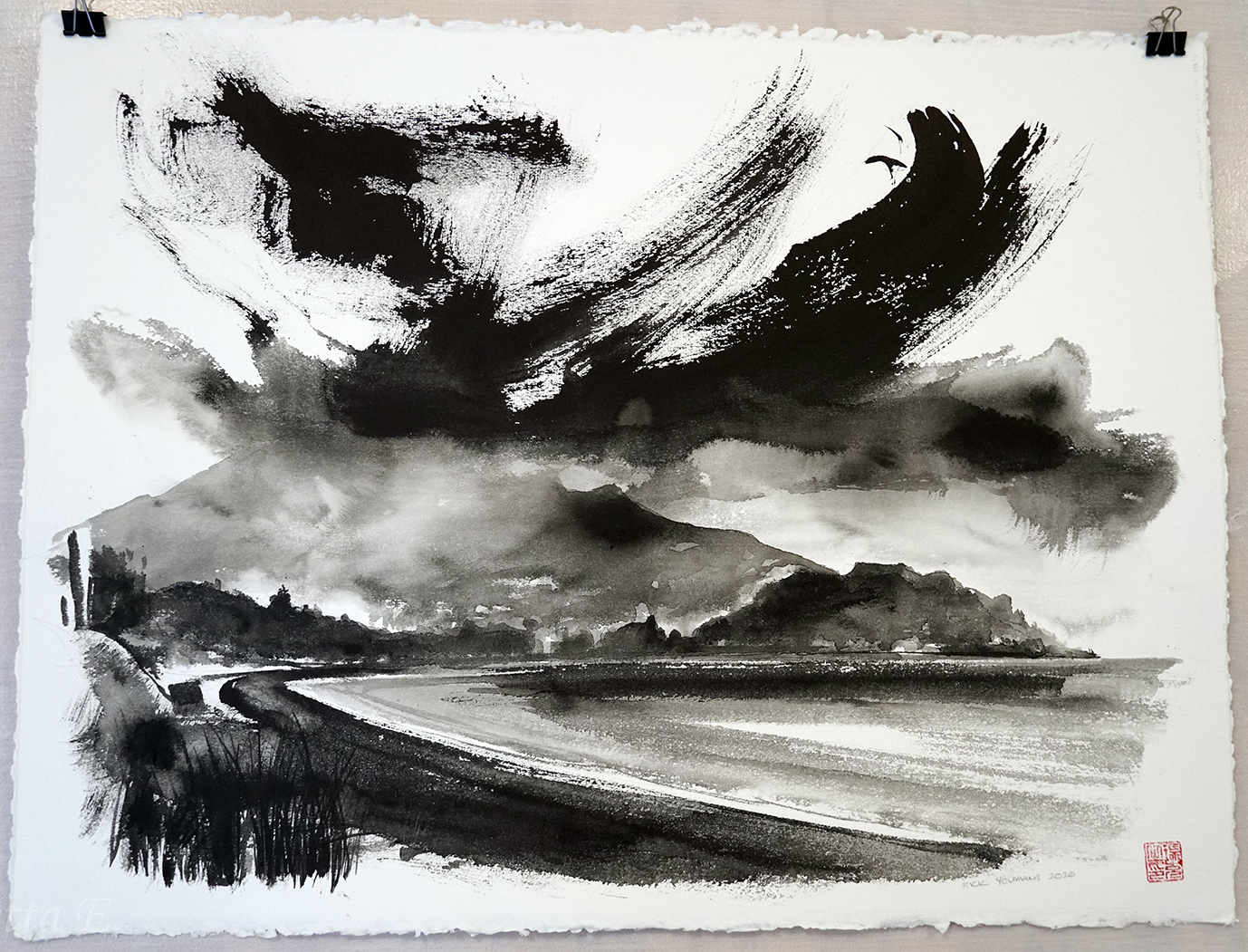 Youmans Studio was established in 2016 at The Wharf in Raglan.
It is a creative space where people are welcome to visit and interact. In the Studio, you will find an exclusive selection of paintings in ink, oil and watercolour by Rick Youmans. Besides, there is the international recognised range of New Zealand made Youmans Capsule cases for personal or business presentation.
Some of the most recent art products are the new limited edition SKY INK SEA Collection of books, journals and Diaries created from the latest range of Chinese Ink paintings. Finally, commissioned paintings, prints and the Art classes by Rick Youmans are also available at Youmans Studio.
Rick endeavours to express the very essence of what inspires him while evoking a personal interpretation with both his designs and paintings. He has exhibited in New Zealand and Australia with paintings sold in Singapore, England and America.