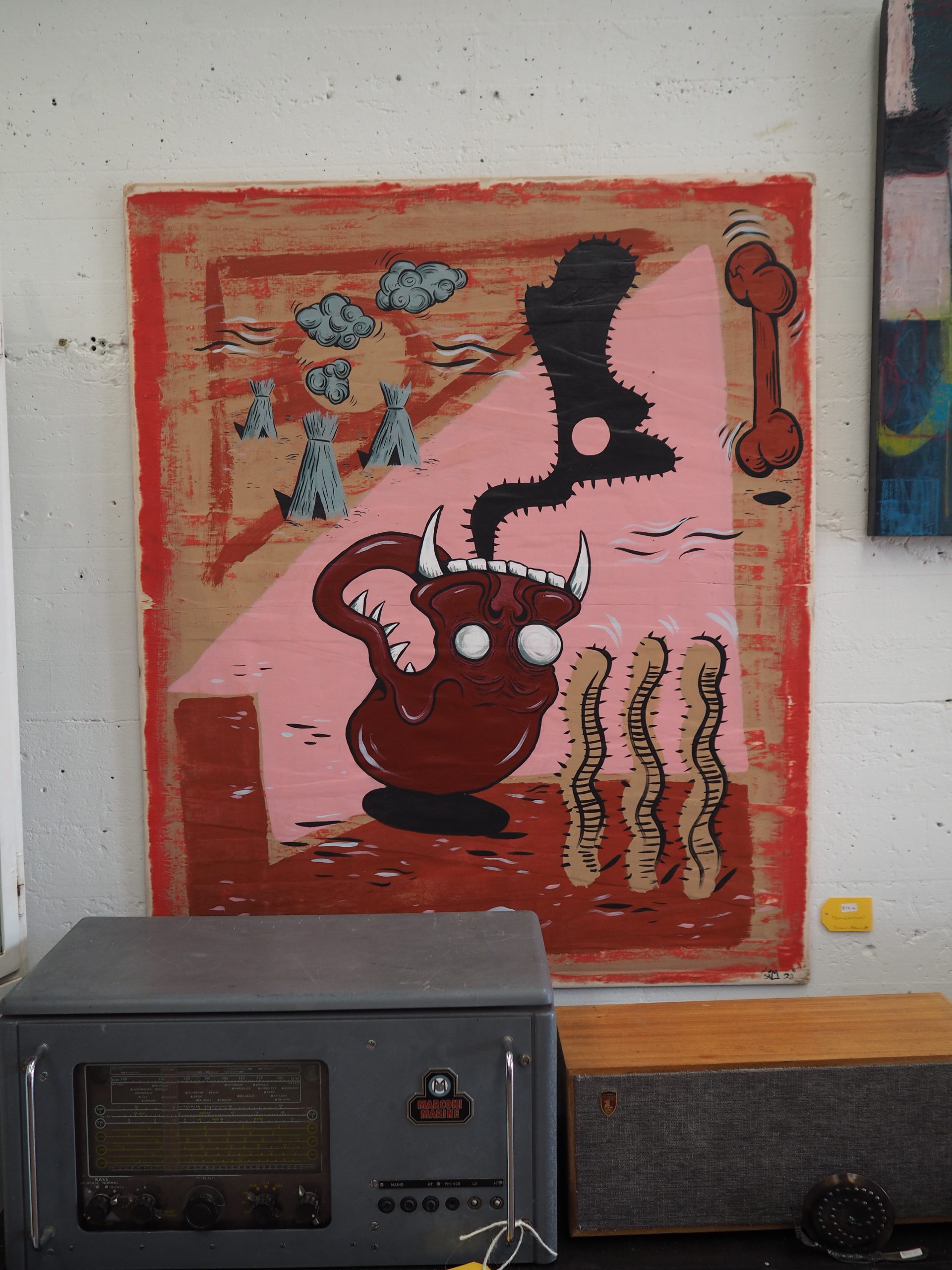 SIMON BLANCHETT WILL UNFORTUNATELY NOT BE PARTICIPATING IN RAW OCTOBER 2022. WE APOLOGISE FOR ANY INCONVENIENCE CAUSED AND HOPE YOU CAN CONTACT THE ARTIST DIRECTLY.
Born in '93 on a cold summers day, one could assume Simon picked up a paintbrush before he learned to walk. Although that probably isn't completely true, Sim has always been drawing and will likely never stop.
Passionate about graffiti and street art, after completing his Bachelor of Media Arts Sim traveled the world chasing murals, painting and occasionally fixing airplanes in Alaska. Now back in Raglan, Simon's work can be seen across Whaingaroa (Most recently, Xtreme Zero Waste, Surf Co and yet again, the Yot Club toilets) and across the divvy decorating the otherwise bleak walls of Hamilton.
Sim's is a clever bastard with a constantly evolving yet notable style, always able to keep individuality in his work regardless of the brief