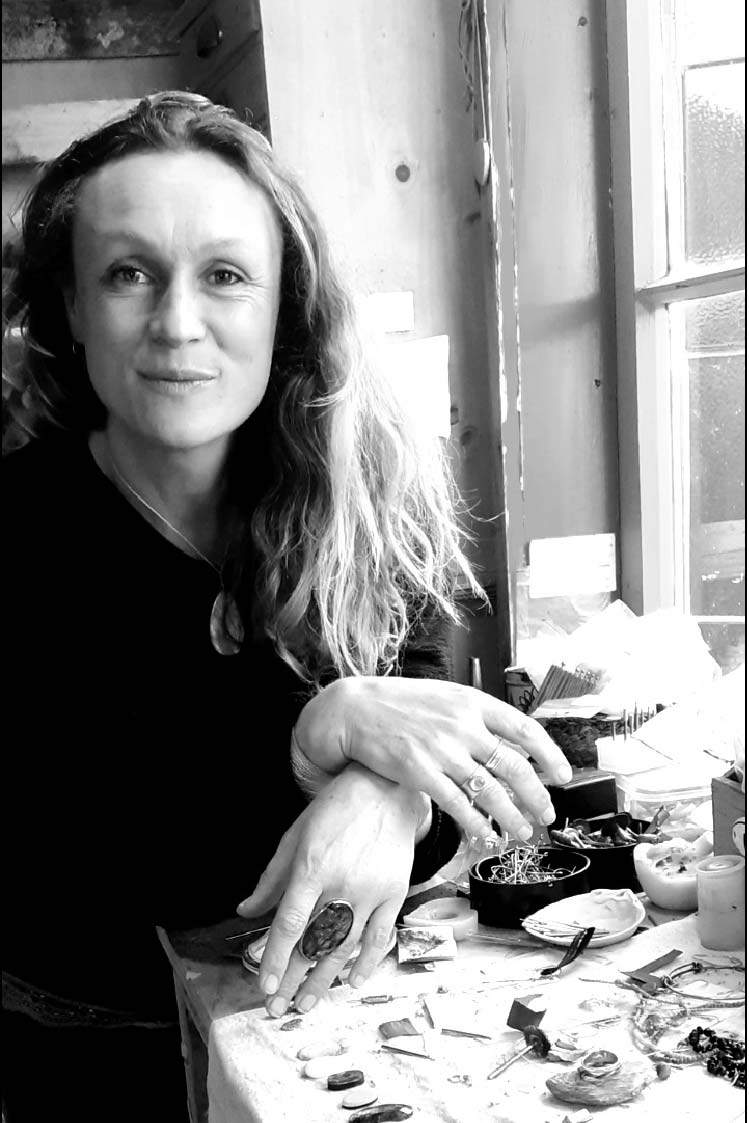 Sarah Steed is an artist inspired by the ocean-deep teals, azure blues, aqua's, silvery schiller and turquoise, colours that feel the depths of the ocean. She graduated from The Norwich School of Art and Design in BA (Hons) Fine Art Sculpture, but her love for stone, shape and metals soon turned her attention to jewellery design.
Sarah lives and works in Raglan and her jewellery range can be found in Jet Collective-the long established arts collective in town. She also teaches private and small group classes in ceramics and jewellery and welcomes enquiries.
For anyone with a love for gemstones, precious metals and turquoise hues this is a must see artist.