Art Medium: Homeware, Sculpture, Steel Work, Wood
Studio Address: 58 Wallis Street, Raglan 3225
Phone: 027 412 7082
Email: [email protected]
Website: www.rivetvintage.co.nz
Instagram: rivetvintage
Facebook: Rivetvintage
Open for viewing on most days during the year.
During Raglan Arts Weekend 2020, 24 -26 Oct, opening times are 10am to 5pm.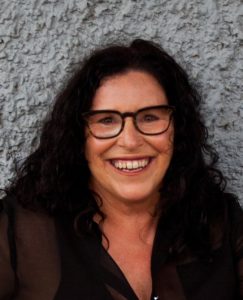 Wendy Lemmon moved with her husband Stan, to Raglan 7 years ago, building an industrial home in Okete.  Previously owning a gallery in Hamilton and studying interior design, Wendy had the desire to return to the art scene and her flair to create. Three years ago she opened Rivet, a gallery space in the old Dairy Factory on Wallis Street, Raglan.  During the last three years Wendy has delved into different media and is currently creating unique sculptures and functional art using deconstructed wine barrels and other reclaimed materials.