Art Medium: Ceramics, Homeware, Sculpture
Studio Address: Studeo, 21 Cross St, Raglan
Phone: 021 022 60455
Email: [email protected]
Instagram: karinbettley
Open for viewing by appointment during the year.
During Raglan Arts Weekend 2020, 24 -26 Oct, opening times are 10am to 5pm.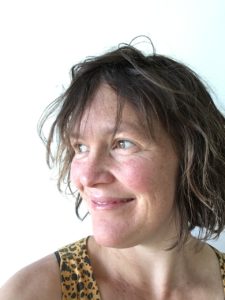 Karin Bettley is a ceramic artist living in coastal Raglan. A love of nature and a sense of
landscape, mood and movement is evident in her work which is both hand built and thrown
on the wheel. Karin makes both sculptural pieces and homewares.
An appreciation of character, texture, balance and light imbues her work, which aims to
feel both spontaneous and well formed. Her work is influenced by the Art Nouveau era,
New Zealand flora and fauna, the beauty of glazing and the sea.
" Working with clay feels right for me as there is a lovely relationship between function,
form, science and expression. Being practical, and the beautiful stuff…. One day I could
be making a cup on the wheel with a smooth fine clay and the next day sculpting and
carving, making with my bare hands. As a medium it can fit to my multifaceted
personality and I don't think I'll ever get bored playing with the mud!"