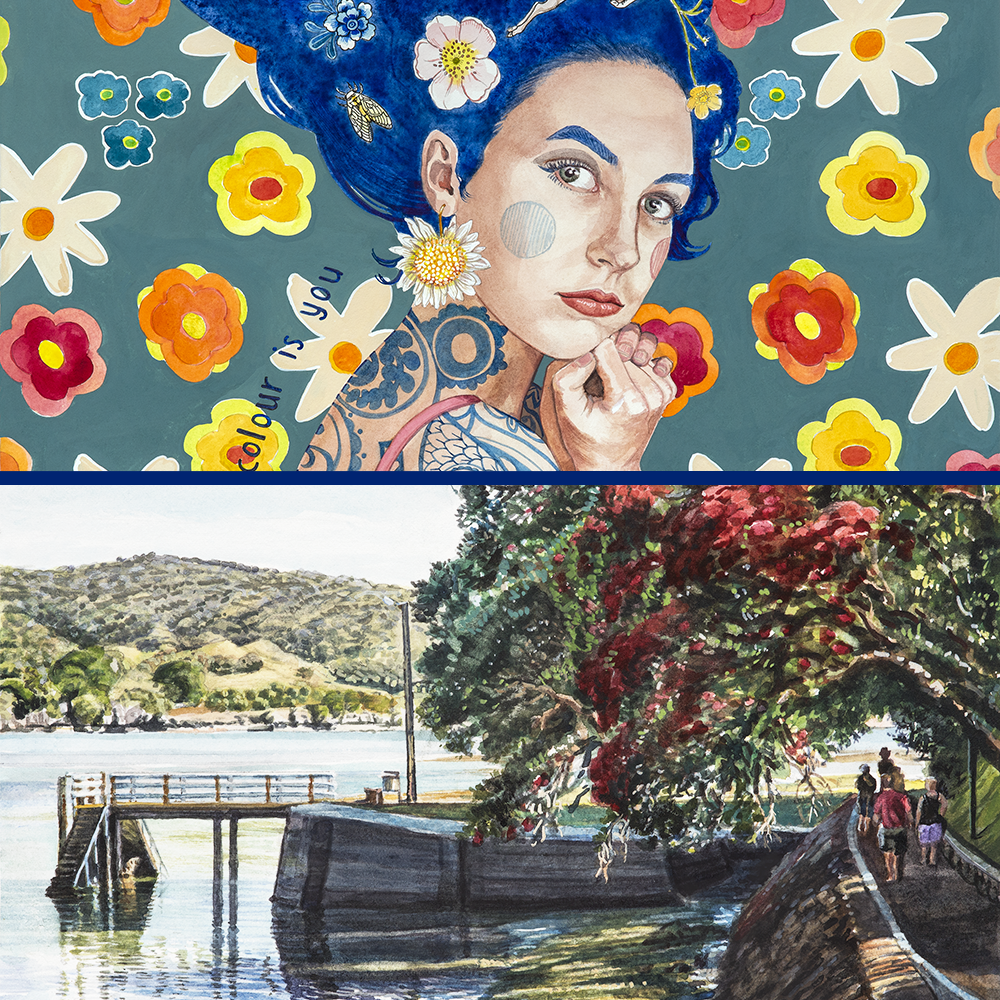 Art Medium: Drawing, Limited Edition Prints, Painting
Studio Address: 23 Nihinihi Ave., Raglan
Phone:  07 825 0083
Email: [email protected]
Website: www.palmprints.co.nz
Painting Website: www.janegallowayartist.com
Open for viewing by appointment during the year.
During Raglan Arts Weekend 2020, 24 -26 Oct, opening times are 10am to 5pm.
Artist Jane Galloway is lucky to live in Raglan, where she doesn't have to travel far to find creative inspiration. Her artist's passion is to portray native flora and fauna as well as painting landscapes of Raglan and the Coromandel. In the last few years she has wanted to also use her art to also communicate what has meaning and value to her, be it kindness, compassion or caring for the natural world. She says that now, more than ever, there is a need to express one's humanity and heartfelt gratitude for being alive.
Jane designs several print ranges each year which are also produced and distributed as greeting cards by Live Wires NZ Ltd. She has worked with them for over a decade and this has influenced what she produces – images inspired by the history of fabric design, current homeware designs and colour trends and even the political climate have a bearing on her production.
Jane's paintings are primarily in watercolour or acrylics on canvas. A big part of each year is spent designing new print ranges. When she does have originals available they are displayed in Waikato galleries.
You can find where her originals are currently showing by going to her website http://www.janegallowayartist.com