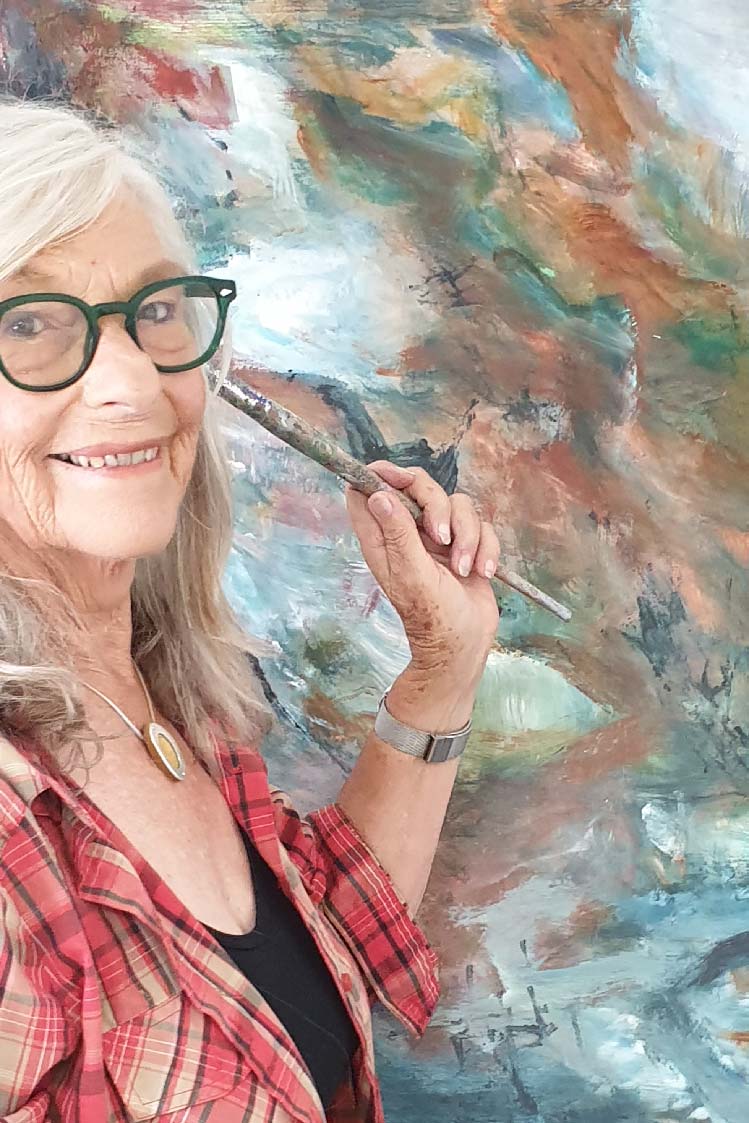 Elsa works intuitively to express the spirit of place/life through the magic of paint and clay.
Elsa Lye (MFA hon)
"my creative process is still a magical mystery that enthralls me, being surprised, seeing with new eyes. To somehow express the freedom, the energy, the pull of the tide, the shades of black sand, the sparkle, the power of indigo sea, Karioi maunga, the muddy estuary, the mystery. I love Raglan, having family bached* here for 30 years. We recently built our new home at 46 Bow St with my light filled studio, my love of gardening. Being nurtured by the spirit of place, my love and wonderment, for life and nature, then trusting my intuitive process to tell its story."
I draw and paint directly on the Wild West coast, and in my studio when the weather is wicked.  My studio paintings are abstract internalised expressions of life and place. My clay sculptures often relate to human environments.
Awards/selected Exhibitions
        2021 Twirl with Me. Creative Endeavour Award: Waikato Society of Potters
        2020 Untitled. Waiclay, Waikato Museum
        2018 Earth Bound Building Blocks. Clay. Premium Award: Waikato Society of Potters
         2017 Estranged. Umbrella: Depot Art Space, Devonport  
        2015 The Cardinals. Clay and steel. Merit Award: National Contemporary Art, Waikato Museum, Hamilton