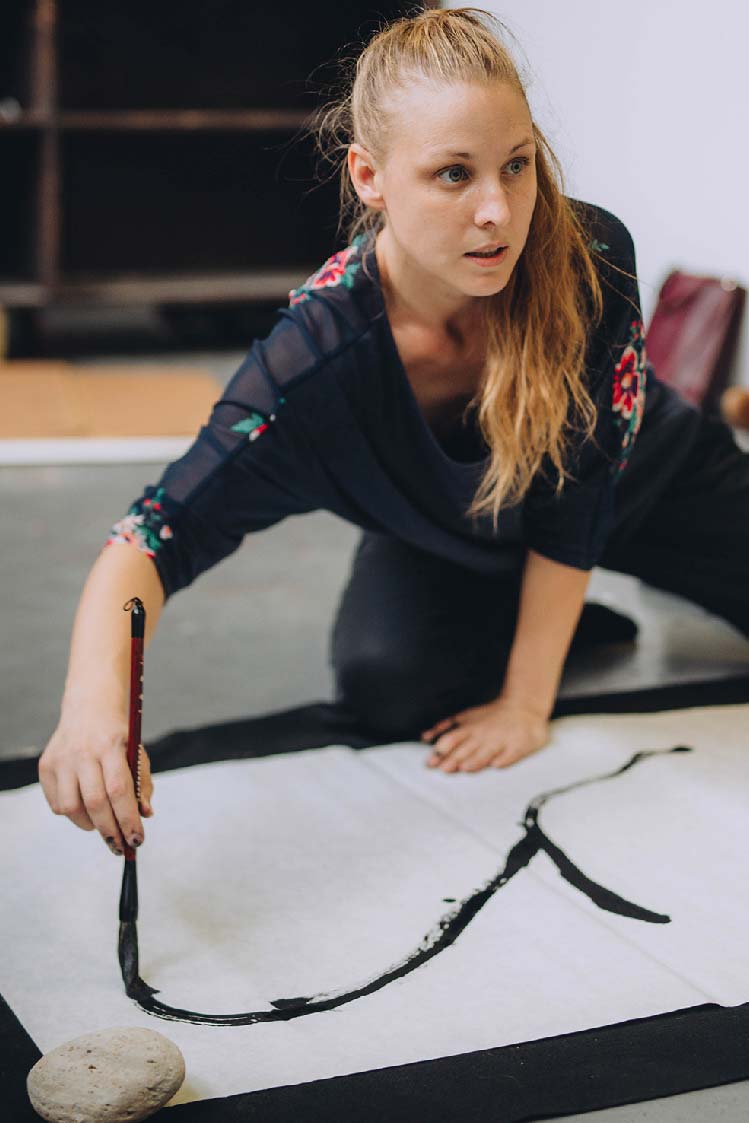 Dominique Marriott specialises in life drawing and is renowned for her minimalistic nude paintings created with sumi ink and calligraphy brushes. She takes a bold and uninhibited approach to capture the essence of the human form. Her work reflects a deep appreciation for simplicity, energy, and the intrinsic beauty of the body.
Guided by the principles of Zen, Dominique approaches her artistic practice as a form of active meditation. She trains her mind to flow freely, detached from judgement or attachment. Through her art, she seeks to convey the vitality and spirit of her subjects, distilling their presence into the fewest possible brushstrokes.
With a Visual Arts degree from Unitec and training in Japanese calligraphy, Dominique seamlessly merges Eastern and Western influences in her figure painting. Her energetic painting process has gained attention, leading to a captivating performance-based exhibition, painting live in front of an audience with a nude model.
Dominique regularly works on commissions for unique and personalised artworks.
Don't miss out on Dominique's life drawing workshop held on Monday 23rd Oct. Contact her to book a spot for this exciting opportunity to create your own nude artwork to take home.