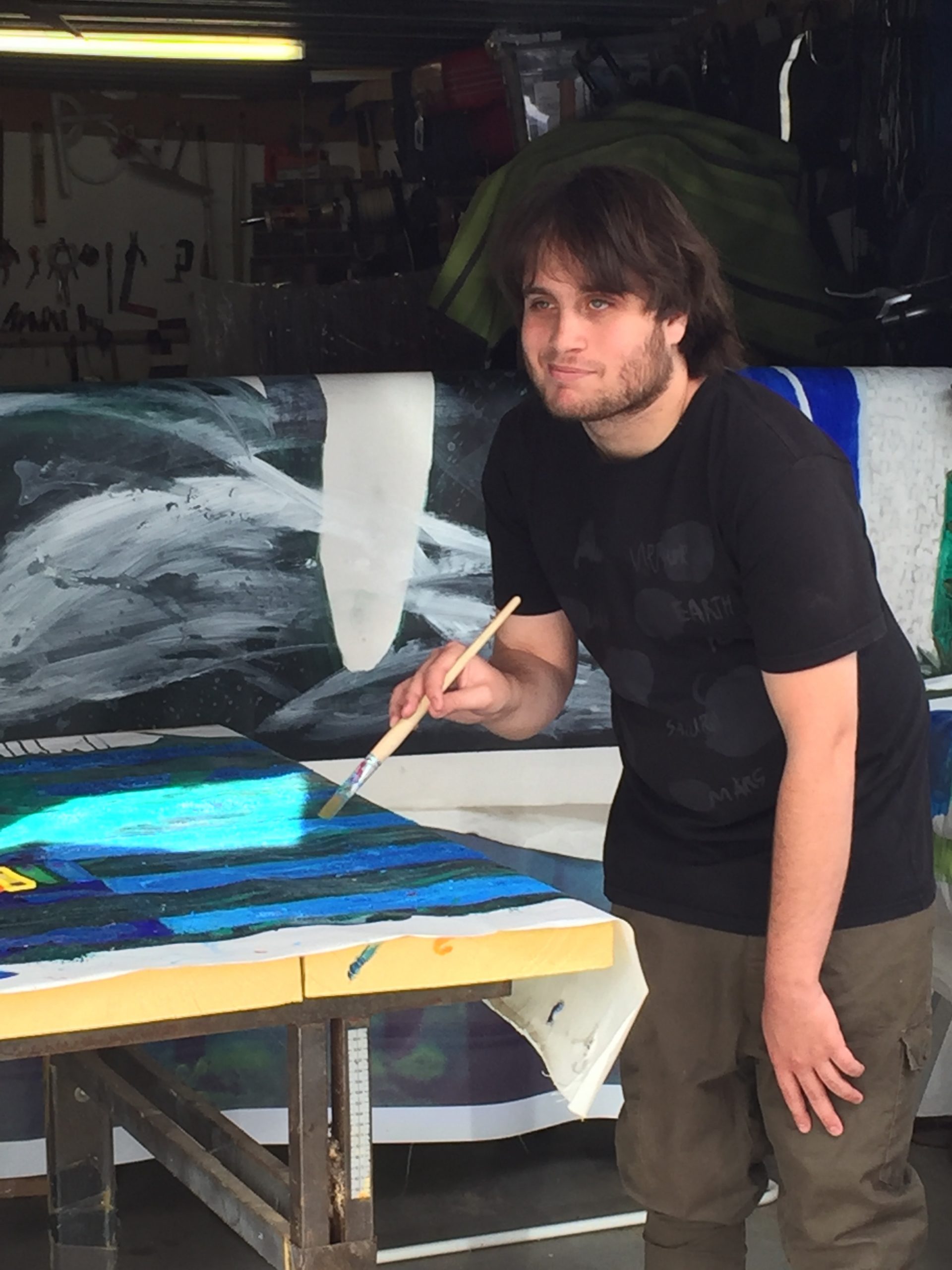 I paint about environmental and social issues.
My audience tells me they connect emotionally to my work. My paintings ask them to visualise sustainability and climatic challenges. I am interested in combining art and science to understand the impact of the smallest individual actions.
My recent Please Do Touch project about Sustainable Development Goals (SDGs) received Creative New Zealand and Ministry for Foreign Affairs and Trade support to sponsor installations in Paris and at the United Nations New York Headquarters. I collaborate on educational projects with organisations to continue working on these goals, from the UNESCO to Te Uku School.
My paintings are in private collections around the world and in the James Wallace Trust. I had over 20 solo exhibitions and won 20 awards including a National Youth Award Best Abstract prize and a 2019 Artistic Achievement Award.