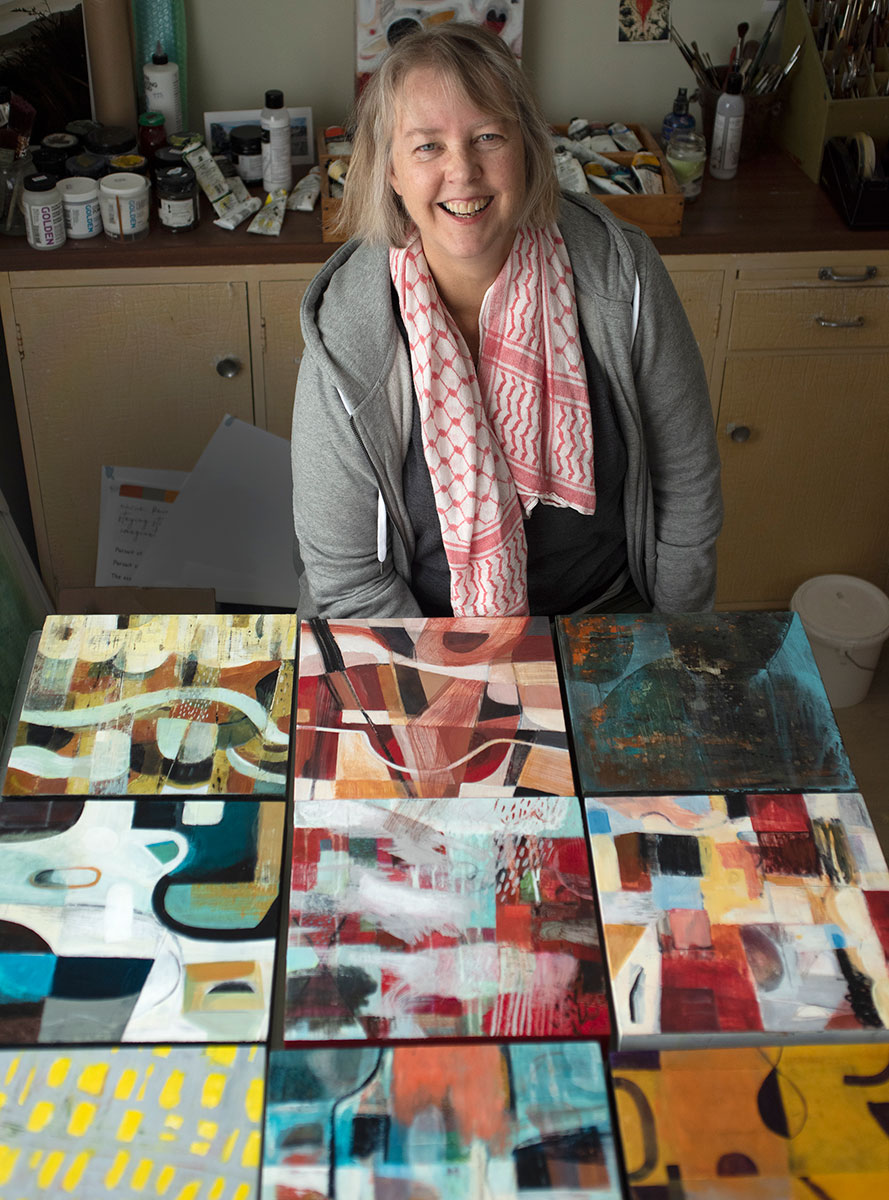 Jane Galloway is an Elam graduate whose creativity encompasses a range of styles and media-abstract painting, portraits, landscapes and prints inspired by the history of art and furnishing design with New Zealand flora and fauna as subject matter.
Jane's work method for her limited edition prints includes painting and drawing on paper, collage and photography as well as digital design using Photoshop. They are produced on her Epson printer using lightfast inks and 300gsm fine art paper.
Jane has held annual solo shows almost every year since 2000. She is currently putting aside her detailed landscape paintings to focus on her abstract work and print designs.
She also runs Artists at Work Studios and Gallery in Wainui Road, Raglan (behind Zinnia) where her work can be viewed year-round. Her prints can be purchased through www.palmprints.co.nz
Keep up to date with her latest paintings at www.janegallowayartist.com