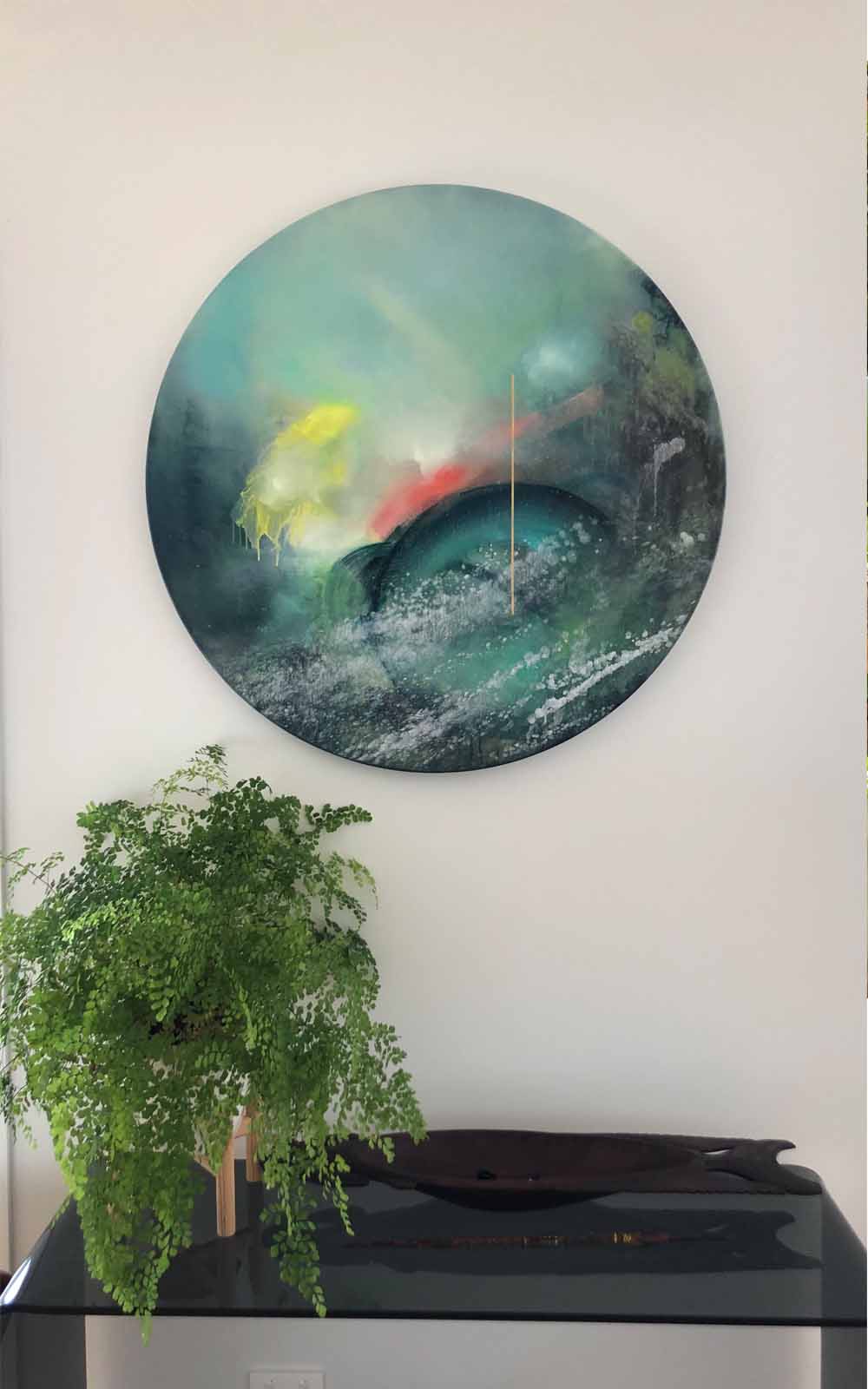 Brodie Reynolds is a landscape artist who works with fine layers of oil paint to create mystical scenes that display a balance of both restraint and wild impulse.
Her approach to painting is strongly connected to her own vision of life, using intuition and small acts of courage to capture magical
moments in time.
She believes art has the ability to heal and awaken, and so the great exploration of light and shadow takes place.
Refined and rich colour and space dances around the canvas,
displaying with it a mysterious and enchanting atmospheric
undertone. There is a presence of overwhelming peace, even on what could be, a very stormy day.
Some of her scenes are perfectly still, as if capturing a pause of quiet contemplation, and others create a whirlwind of energetic force that taps into our wondrous nature and human emotion.
"I like the thought of being an artist that offers a sanctuary of beauty in an often chaotic world. That challenge of being present, capturing a divine moment, and feeling a sense of hope in a world of infinite possibilities".